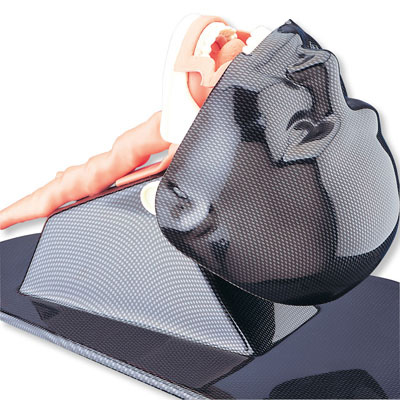 AirSim Standard Model with Needle Access for PDT
The AirSim Standard with Needle Access for PDT is uniquely constructed to allow realistic feedback during airway management procedures and provides true, anatomically correct and visually accurate internal features.
The novel neck construction allows the head to be moved and secured in a number of positions.  This ranges from the standard "sniffing" position to more difficult scenarios.
The AirSim Standard also features an inflatable tongue with real-life size and texture.  
The AirSim Standard is ideal for training in the use of:
Laryngeal Masks
Full range of supraglottic devices
Laryngoscopes
Tracheal Tubes
Fibreoptic Laryngoscopes
Needle Cricothyroidotomy Systems
Manufacturer recommends the following equipment sizes for optimal performance:
8.0-9.0 mm ID for oral intubation
Size 3 and 4 for LMA laryngeal masks
(similar respective sizes for other supraglottic devices)
Back